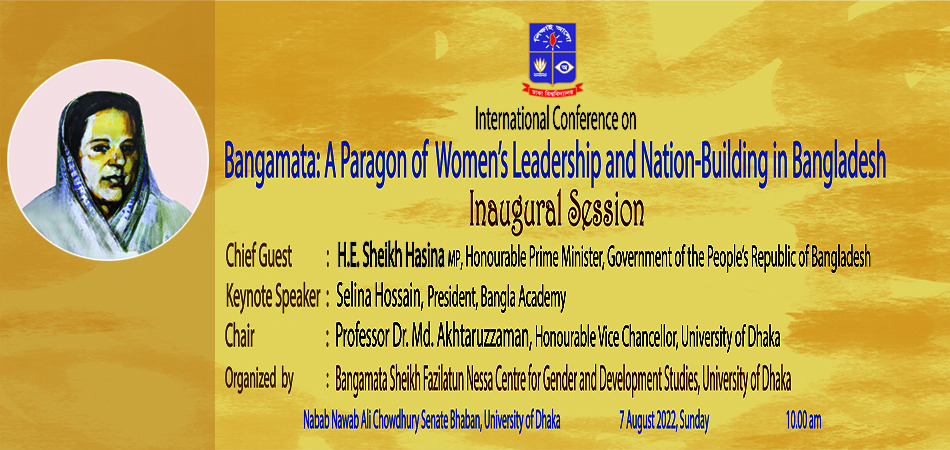 Bangamata Sheikh Fazilatun Nessa Mujib, the great woman whose courage, inner strength and compassion made her a legend, continues to inspire all of us.
On her birthday, Bangamata Sheikh Fazilatun Nessa Centre for Gender and Development Studies, University of Dhaka has organized the first International Conference on "Bangamata: A Paragon of Women's Leadership and Nation- building in Bangladesh."
Honourable Prime Minister Sheikh Hasina MP has kindly consented to inaugurate the conference on 7 August 2022.